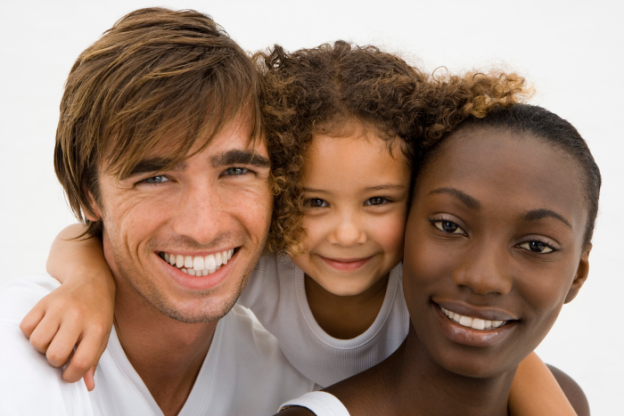 Coping with dental phobias
According to statistics, dental phobia is one of the most common phobias in the UK. If you suffer from dental phobia or you experience extreme anxiety when you go to the dentist or you think about having dental treatment, you're not alone and you don't have to suffer in silence; dental teams have training in caring for nervous patients and they can use a variety of techniques and treatments to try and ease your fears, prevent you from feeling anxious and help you to build confidence gradually.
What causes dental phobia?
There are many factors, which may contribute to dental phobia, including:
negative experiences in the past
fear of pain
fear of injections and needles
fear of the drill
fear of the unknown
a negative perception of dentists
fear of dental health issues
embarrassment about the state of your teeth
Coping with dental phobia
Phobias can be hard to cope with, but there are ways of managing anxiety and overcoming fears. Dental professionals are trained to deal with anxious patients today and they are able to use modern treatments and techniques to minimise pain, make patients feel more relaxed and reduce anxiety.
If you suffer from dental phobia, it is best to contact your dentist so that you can discuss your fears and worries with them and they can then work with you to help you to feel more comfortable and enable you to manage your anxiety and gradually overcome your phobia. Your dentist will also be able to talk to you about the kinds of treatments they can use to make dental care more comfortable, such as painless injections and sedation.
About sedation
Sedation is a very effective technique for nervous patients and it is used commonly in dentistry and medicine. Sedation involves using sedative medication to induce a state of calm and completely relax the body; when you are sedated, you will be conscious, but you won't feel any pain and you won't have much recollection of what happened during the procedure once the effects start to wear off. Sedation can be hugely beneficial to nervous patients, especially those undergoing long or complex procedures.
Getting children to clean their teeth twice a day, every day can be a bit of a battle, but with these simple tips, teeth cleaning tantrums may be a thing of the past:
Start a daily oral hygiene regime at an early age: it's beneficial to brush the teeth as soon as they start to erupt, so start off by brushing your baby's teeth and then gradually let them learn to brush independently as they get older. Incorporate twice-daily brushing into he normal daily routine and they will soon get used to it, reducing the risk of frequent tantrums when they are asked to o and clean their teeth. Set a good example and brush along with them and try to reward and reinforce positive behaviour.
Teach children about the benefits of brushing: you're much more likely to do something without any qualms if you understand why you're doing it and what benefits this will bring you, so talk to your child about oral health and teach them why it's important to bush their teeth. You can use online resources and books and your dentist will also be happy to answer questions to satisfy inquisitive minds.
Invest in some children's oral hygiene products: many lading braces have developed children's products in a bid to make teeth cleaning easy and fun. From electric toothbrushes adorned with pictures of film and TV characters, to flavoured, brightly coloured toothpaste, children's products make brushing more appealing and they also contain the relevant ingredients to aid young teeth. If you have any questions about choosing children's oral hygiene products, our dental team will be happy to help. We also recommend setting a timer or playing a song to make sure children brush for the recommended time and creating games related to oral health issues, to help children learn, while they are also having fun.
Our Practice Philosophy
We believe prevention is better than cure, therefore wherever possible we offer the best preventative care available.
NHS & affordable Private Care
We offer dental care for adults who are exempt from dental charges and all children. Paying adults will be seen on a private basis. Your dentist will explain various options and costs according to your treatment needs.
Emergencies
We will attempt whenever possible to see emergencies on the same day. Outside surgery hours please telephone the surgery and you will be given the emergency numbers.
Services Available
We are able to offer all the latests clinical techniques and modern materials.
To protect out patients and staff we follow the British Dental Association's guidleines on sterilisation and cross infection control.
We have the facility to carry out intravenous sedation for nervous patients.
We have ground flor facilities for disabled patients, including those in wheelchairs.
We also offer the latest cosmetic treatments such as
White fillings
Cosmetic crowns and bridges
Cosmetic veneers
Cosmetic Dentures
Tooth Whitening
Implant
Flexible rubber dentures
About The Angel Dental Practice
Angel dental practice are pleased to announce that they have been awarded the BDA'S Good Practice award 2019! The Angel Dental Practice team would like to welcome you to our friendly and professional practice based in Edmonton in North London. Our goal at the practice is to provide the highest standards of dental care at all times, and in a manner tailored to meet your specific needs and wishes. All efforts will be made to make your visits with us as pleasant and memorable as possible. Here at The Angel Dental Practice we offer you the best of both worlds – traditional NHS dental treatments and the option of affordable Private Cosmetic Dental Treatments focusing on improving your smile. Our wide choice of treatments means we can help you to maintain healthy teeth and enhance your smile. Our highly skilled team is committed to delivering consistent quality dental services of the highest standards in a relaxed and friendly environment. Love your smile! Free consultations available for Tooth Whitening, Implants, Orthodontic treatment , Botox & Fillers. Please call the practice to book your free consultation now!!!!