Dr Gillian Palmer
Dr Palmer qualified from King's College University, London in 1990. She has over 30 years' experience in general practice. She founded the Angel Dental Practice in 2002 and has built the practice to now having over 20,000 registered patients. She specialises in IV sedation for nervous patients, cosmetic crown and bridgework and anti-wrinkle treatment. 
GDC No: 66205
Dr Saskia Bernard
Dr Saskia Bernard qualified in 2019 from the University of Bristol. Since then she has thoroughly enjoyed providing general dentistry in practice.   Saskia has continued to develop her skills since graduating by enrolling in several courses to widen her skill-set 
She is able to provide a full range of restorative treatments as well as cosmetic procedures such as whitening.  She has had extensive experience with nervous patients since working at an emergency dental clinic.
She is a firm advocate for minimally invasive dentistry and thoroughly enjoys providing treatment in the most calm and friendly environment.
GDC No: 283437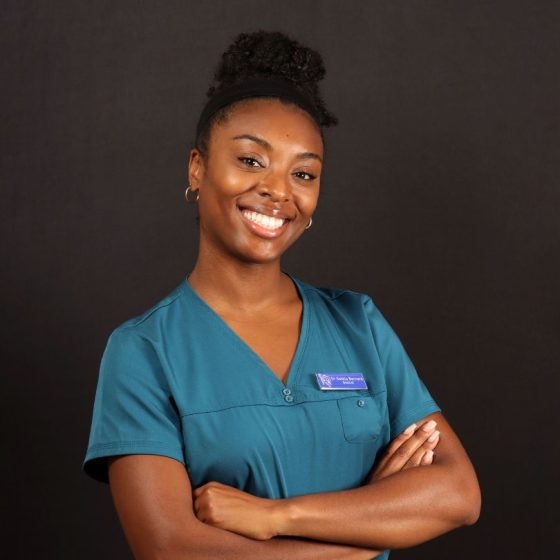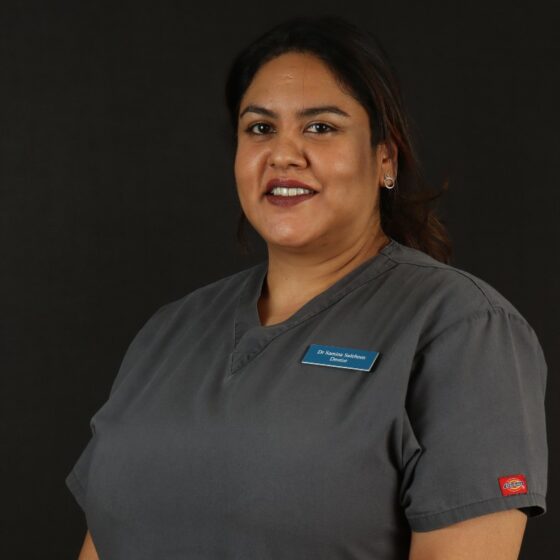 Dr Samina Saleheen
Dr Samina Saleheen qualified from Guy's, Kings and St Thomas' in 2004. After qualifying, she spent a year in the Community Dental Service treating medically compromised patients and those needing special care. Since then, she has been working in General Practice and has been at the Angel Dental practice since 2008. As a dentist, she enjoys caring for patient's oral health in a gentle manner and improving patients' confidence in their smiles. She has a particular interest in cosmetic dentistry, smile makeovers, composite bonding and tooth whitening.
GDC No: 84546
Dr Komadi Muhilazhagan
Dr Komadi Muhilazhagan became BDS qualified in Birmingham in 2002. She is an experienced and friendly dentist, who has worked in the dental industry for over 20 years. She is able to provide the highest standard of patient care to all of her patients. She carries out general dentistry and restorative treatments as well as being an experienced Invisalign provider who gives her patients the confidence to smile again.  Dr Muhilazhagan also provides I.V sedation for nervous patients
GDC No: 80642
Dr Abi Gnanasampanthan
Dr Abi Gnanasampanthan graduated from the Royal London in 2010 and has been with the Angel Dental Practice for over 10 years. 
She offers dental implant treatment to provide a fixed solution to missing teeth. In addition, Abi is a highly experienced and certified Invisalign provider, and has a special interest in cosmetic dentistry, using techniques such as composite bonding and facial aesthetics to give you the perfect look and smile.
GDC No: 193721
Dr Rafik Hebeish
Dr. Hebeish qualified in 2000 from Ain Shams University Cairo. He has worked in London since 2004. Rafik honed his surgical skills working in the maxillofacial department, and from there he entered the realm of private dentistry and has since helped create new smiles for many thousands of patients.
He always strives to learn new techniques, to provide the most comprehensive treatment for whoever is under his care. He has also undergone smile design training at the Perfect Smile academy.
His main interest lies in dental implants for which he has trained extensively from the world renowned Eastman Dental Hospital to be able to perform internal sinus lifts, bone grafting and full mouth implant reconstruction cases.
His patients always describe him as kind, empathetic and highly skilled.
GDC No: 84006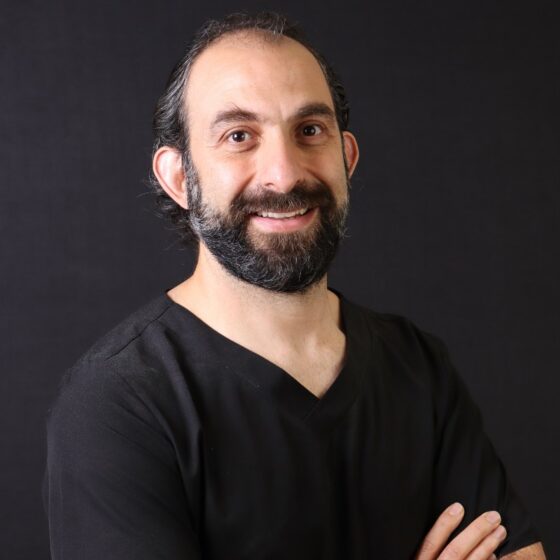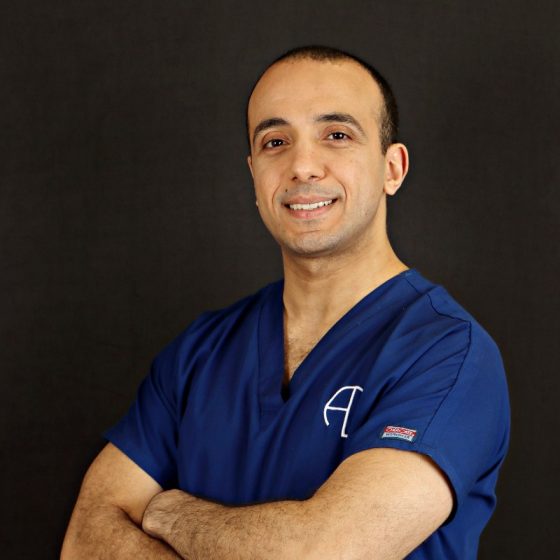 Hesham Elnagar
Hesham has been in dentistry since 2009, he started as a dental nurse then became a nurse tutor then an oral health educator and graduated from Cardiff university with a diploma in dental hygiene with a distinction. He has extensive experience in dealing with anxious patients and understanding different needs due to his experience as a medical interpreter. Patients describe him as gentle and punctual.
CDC No: 207151
Natalie Khatiri
Natalie has been in the dental industry for 20 years starting as a dental nurse, furthering her career in 2011 qualifying as a dental hygiene therapist from Kings London University.
She has a calm friendly approach and is specialised in working with children and nervous adults. She is passionate and experienced in dealing with periodontal disease and educating her patients in how to have better oral health.
GDC No: 136357
Shon Ross
Shon is our friendly and approachable Practice Manager. He has been with us for over four years, Qualifying as a Dental Practice Manager in 2020. His background and experience prior to joining us was in recruitment, business growth and management and people development.
Bringing with him very valuable skills and knowledge to help continue to grow our practice and enable us to deliver the best levels of Dental care to our patients.
Book your next appointment here